Introduction
Established by the first immigrants that arrived in New York, the Lower East Side is a multicultural neighborhood that offers a fascinating glimpse into the city's rich history. From the bustling streets of Chinatown and Little Italy to the serene banks of the East River, the Lower East Side is a testament to the resilience and spirit of its inhabitants.
Once home to immigrants seeking a better life, this neighborhood has transformed over the years, yet it still retains the essence of its multicultural origins. Key streets like Bowery Street and Orchard Street stand as silent witnesses to the passage of time, while the Lower East Side Tenement Museum at 97 Orchard Street offers a tangible connection to the past, showcasing the living conditions of the first immigrants.
In this post, we'll embark on a journey through the Lower East Side, shining a spotlight on some of its most iconic businesses that have played a pivotal role in shaping this vibrant community.
Navigation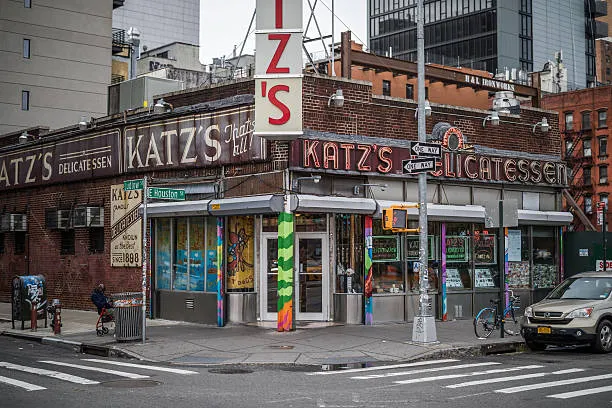 Established in 1888, Katz's Delicatessen has become synonymous with the culinary heritage of New York City. This iconic eatery, renowned for its delectable pastrami sandwiches, has witnessed the ebb and flow of history, from world wars to economic downturns. Yet, through it all, Katz's has remained steadfast in its commitment to quality and community.
The deli's vibrant atmosphere, punctuated by the lively banter of patrons and staff, offers a slice of authentic New York life. Whether it's a hearty breakfast to kickstart the day or a late-night snack after a night out in the city, Katz's Delicatessen promises a gastronomic experience like no other.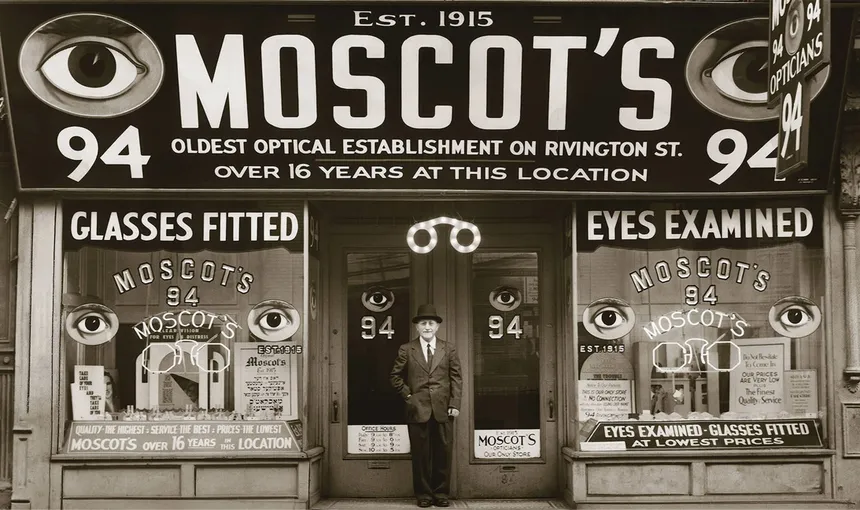 With its roots tracing back to 1899, Moscot stands as a beacon of vision and innovation in the world of eyewear. Founded by Hyman Moscot, this optical powerhouse began its journey with a humble pushcart, selling eyeglasses on the bustling streets of the Lower East Side. Over the decades, Moscot has evolved, blending timeless design with contemporary aesthetics.
Today, as a fifth-generation family business, Moscot continues its legacy, crafting eyewear that is not just a fashion statement but a testament to craftsmanship and passion. From classic frames to modern silhouettes, Moscot offers a piece of New York's rich history with every pair.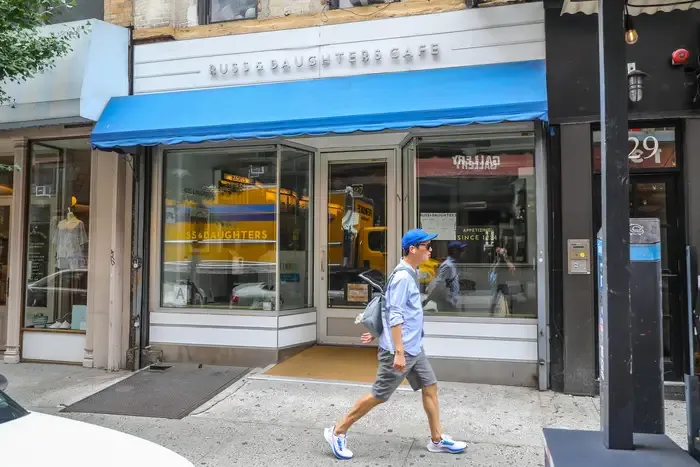 Embarking on its culinary journey with a passion for herring, Russ & Daughters has etched its name in the annals of New York's gastronomic scene. Established by Joel Russ, this iconic cafe and appetizing shop has been tantalizing taste buds for over a century. From smoked fish to caviar, every offering is a symphony of flavors, crafted with love and tradition.
The cafe, with its cozy ambiance, offers a nostalgic trip down memory lane, while the appetizing shop promises a gourmet experience, with delicacies that have been savored by generations. Whether it's a leisurely brunch or a quick snack, Russ & Daughters promises a culinary experience that is quintessentially New York.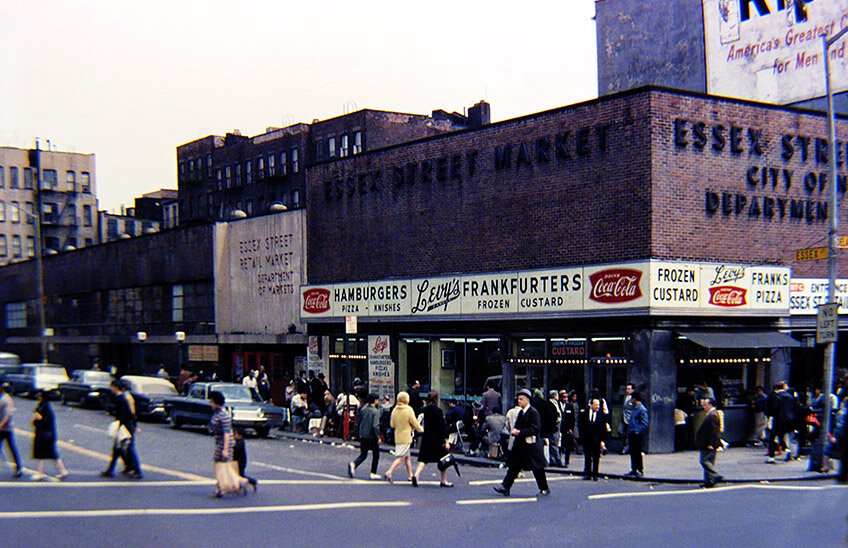 Essex Market, New York City's most historic public market, has been a staple on the Lower East Side since its inception in 1818. Originally a covered market on Grand Street, it has evolved over the years, reflecting the changing dynamics of the neighborhood.
From its early days as a hub for pushcart peddlers to its transformation into a modern indoor market under Mayor Fiorello H. La Guardia, Essex Market has always been a place of community and commerce. Today, it stands revitalized in a new space at 88 Essex Street, continuing its legacy of supporting small businesses and offering a diverse range of products to the community.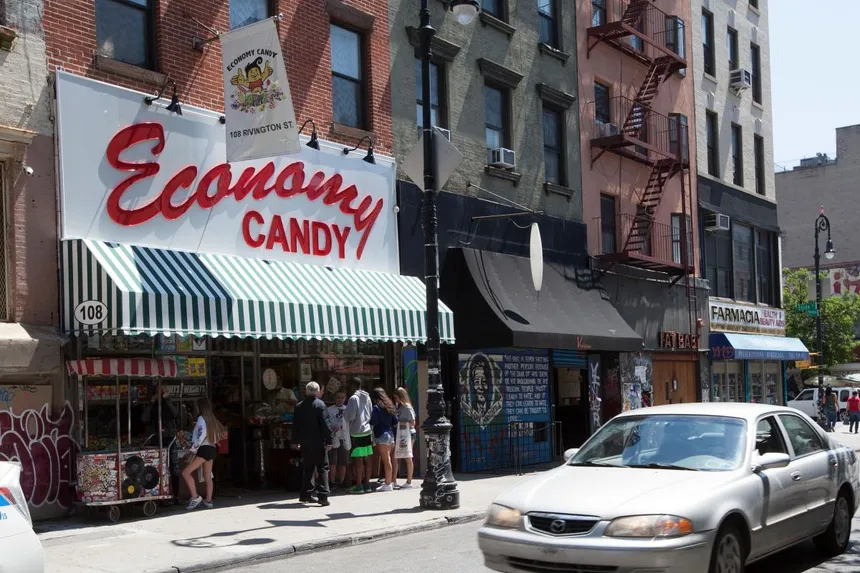 For those with a sweet tooth, Economy Candy is nothing short of a sugary paradise. Established in 1937, this candy store has been delighting patrons with its vast array of confections, from vintage candies to contemporary treats. Stepping into Economy Candy is like embarking on a nostalgic journey, with shelves lined with candies that evoke memories of yesteryears.
The store, with its old-world charm, offers a delightful contrast to the fast-paced world outside, promising a sensory experience that is both sweet and memorable. From chocolates to gummies, Economy Candy promises a treat for every palate, making it a must-visit for both young and old.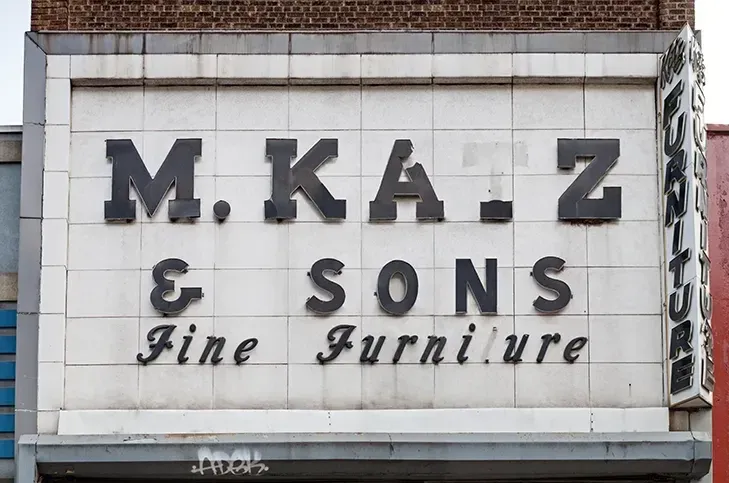 For over a century, M. Katz & Sons has been synonymous with luxury and craftsmanship in the world of furniture. Established in 1906, this family-owned business has been crafting pieces that are not just functional but also works of art.
With a keen eye for detail and a passion for perfection, M. Katz & Sons has carved a niche for itself, offering furniture that is a blend of tradition and modernity. Whether it's a classic sofa or a contemporary coffee table, every piece is a testament to the craftsmanship and passion that has been the hallmark of M. Katz & Sons for generations.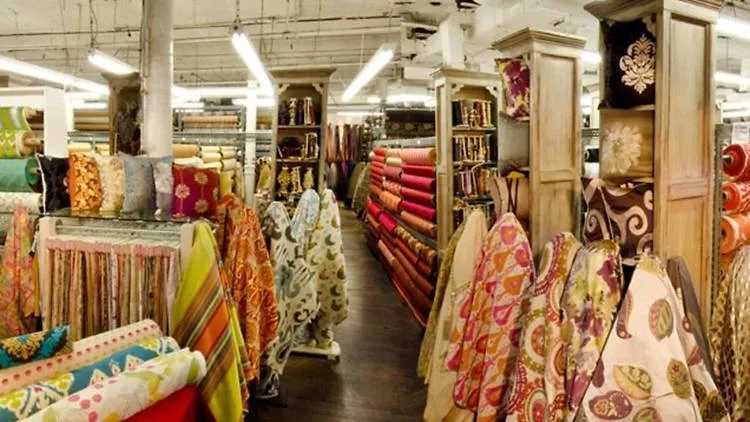 Established in 1936, Zarin Fabrics stands as a testament to the timeless allure of fabrics. As the Lower East Side's first fabric store, Zarin Fabrics has been weaving dreams for decades, offering a diverse range of fabrics that cater to every design sensibility.
From luxurious drapes to chic upholstery, Zarin Fabrics promises quality and elegance with every thread. The store, with its vast collection, has been a favorite among designers and homeowners alike, offering a tapestry of colors, patterns, and textures that transform spaces and create lasting impressions.
Conclusion
The Lower East Side is not just a neighborhood; it's a living tapestry of history, culture, and commerce. Each of these iconic businesses tells a unique story, a testament to the enduring spirit of the community and the individuals who have shaped it.
From the mouth-watering pastrami sandwiches of Katz's Delicatessen to the timeless designs of Moscot, the Lower East Side offers a journey through time, a celebration of tradition and innovation.
As we pay homage to these establishments, we are reminded of the rich tapestry of stories that make up the fabric of this vibrant neighborhood. Here's to the Lower East Side and the businesses that continue to make it shine!
References
Photo Credits